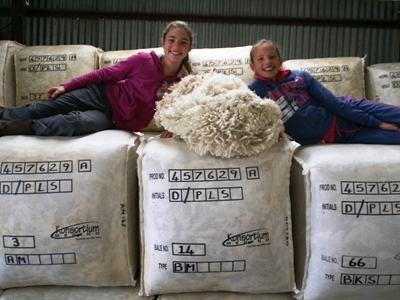 Woolpack prices tumble
The Konsortium-Merino woolpack, with the KM logo on, has not only served to give our wool an identity. The drop in price caused quite a storm.
The KM woolpack is manufactured locally by BISAS and in May 2009 it was made available to our members at approximately R40 cheaper than the woolpacks sold by the brokers. Media attention around the cheaper pack forced them to lower their prices. If one considers the 320 000 woolpacks sold annually @ R40 cheaper per pack, then Konsortium's initiative has saved farmers throughout the country about R13 million.